Attending formal dances is part of the iconic American high school experience. It can be a magical night showing up to the ball feeling like Cinderella. Five years ago, Karen O'Neal and her daughter, Brittany, were reminiscing about the dances Brittany had attended, along with her sister Heidi, and looking at all of their formal dresses. They wondered what they should do with them now that their days of high school dances were done. Brittany suggested that perhaps they could give their dresses to someone else to bless them with the gift of feeling beautiful for the night, and taking the worry away as to if they would be able to go to the dance if they couldn't spend extra money on a dress.
This idea blossomed as they put together an event with the help of their church, and expanded to not only a gallery of dresses, but also a selection of shoes, jewelry, and accessories. All items in this gallery were donated and are available, at no cost, to any girl wanting to shop at their church boutique-like event in March. The boutique event is open to anyone, regardless of their city of residence and regardless of their financial situation. The girls can come and shop for the perfect outfit, try it on in the dressing rooms created for the event, and walk away feeling as beautiful on the outside as they are on the inside, ready to shine on their special night.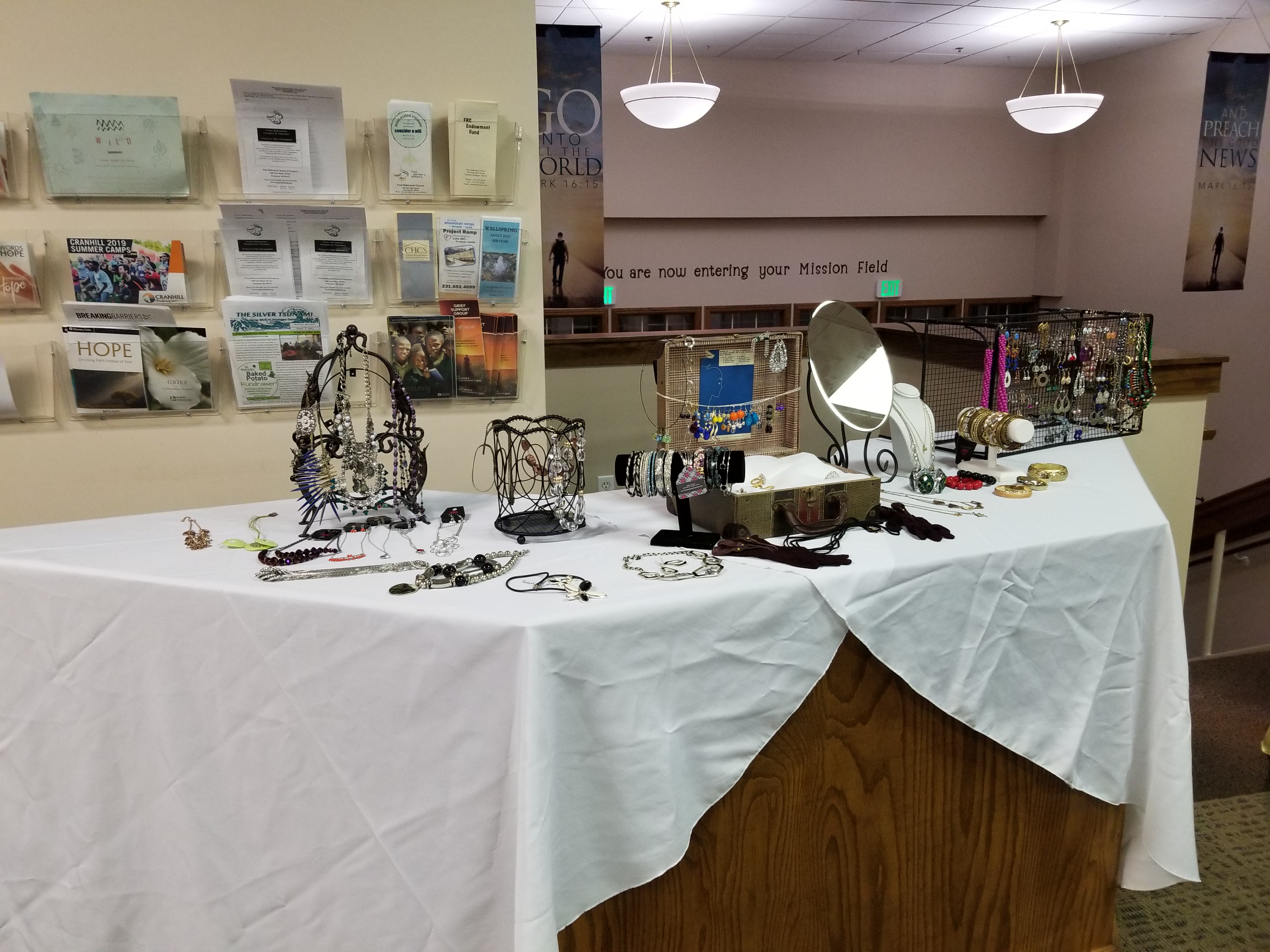 What started as just a few dozen dresses has grown to the group giving away over 500 dresses, countless pairs of shoes, and hundreds of accessories including jewelry and purses. Assistance with alterations is also available to help each girl get the dress of her dreams. In addition to serving high school girls, the boutique also helped a bride-to-be and her bridesmaids find dresses as the bride was on a tight budget and not in a position to purchase the dresses herself. This boutique has had global impact as well, helping international exchange students find dresses for formal dances, and a host mom shopping with her exchange daughter was blessed with a dress, purse, and jewelry for a fancy dinner she was attending at the Grand Hotel on Mackinac Island with her husband for work. Talk about the ultimate mother-daughter shopping trip that will be remember across the globe for years to come!
The community has truly come together to make this boutique a one-of-a-kind experience, sparing no expense to make the shopping trip special and memorable. Salons and restaurants have donated gift certificates for a raffle for attendees of the event, seamstresses helps with alterations, the local paper has provided affordable advertising of the event, local residents donated dry-cleaner type bags to cover the dresses, and a local Paparazzi jewelry consultant did a fundraiser to help increase the selection of jewelry available. Two years ago, someone saw the post on Facebook and had inherited a bunch of dress shoes through a store purchase she had made. She donated over 100 pairs of shoes (you can see the shoe racks that we borrowed from Vredeveld's Shoe Store in Fremont, so we could display them. That same year, Linda Rae, former owner of Linda Rae's Craft Castle, contacted Karen asking if they could use corsages and boutonnieres. Absolutely!! She made over 100 matching sets and donated them all! That year, Karen's late sister-in-law donated a bunch of new make up and purses as well.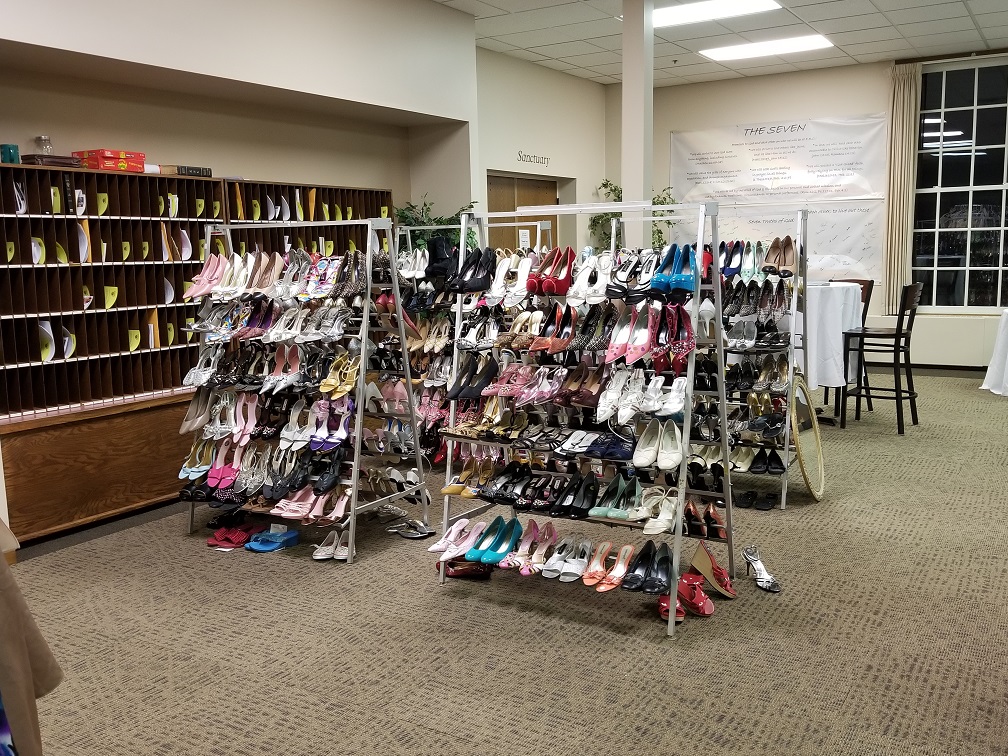 So what does it cost to attend this event? Absolutely nothing! It's completely free. All that is asked is that shoppers at the boutique pay it forward by sharing their dress and accessories with someone who can use it, or it can be donated to the boutique for the following year's event.
Want to attend the event? It's taking place March 27-28, 2020.
Have a dress, shoes, jewelry or accessories you'd like to donate?
See all the details here!
🌸 🌸 🌸 🌸 🌸 🌸
To stay IN THE KNOW, subscribe to our free weekly newsletter!
Each week, you will receive fresh new ideas of local family-friendly events.
Get social with us on Facebook and Instagram too!
Macaroni Kid is a free weekly e-newsletter, online calendar, and website proudly serving families in the Grand Haven, Spring Lake, and Muskegon areas.
Do you have an event you want listed? Submit your information HERE!
Want to advertise your locally-owned business? Email us at sarahboucher@macaronikid.com