West Michigan in the winter guarantee's one thing… COLD! So what are you to do when you have a day with clear roads to travel but it's too cold to hit the playground? What do you do when you've already been everywhere you can think of and need some new ideas? Where do you take all of the kids at once without breaking the bank?

Don't worry! We've got you covered!

Here's a list of the best indoor play places to entertain, enrich and exhaust your little ones during the cold winter months in West Michigan! Spanning West of 131, all along the lakeshore communities, Macaroni Kid has you covered! Print this list, hang it on the frig and find all of your family fun in one place!
You'll notice we didn't list any local libraries but keep in mind that they are always hosting story times, sensory events, game days, movie afternoons and more!
Be sure to check our local event calendar!
PRINT YOUR INDOOR WINTER FAMILY FUN GUIDE HERE or click the image below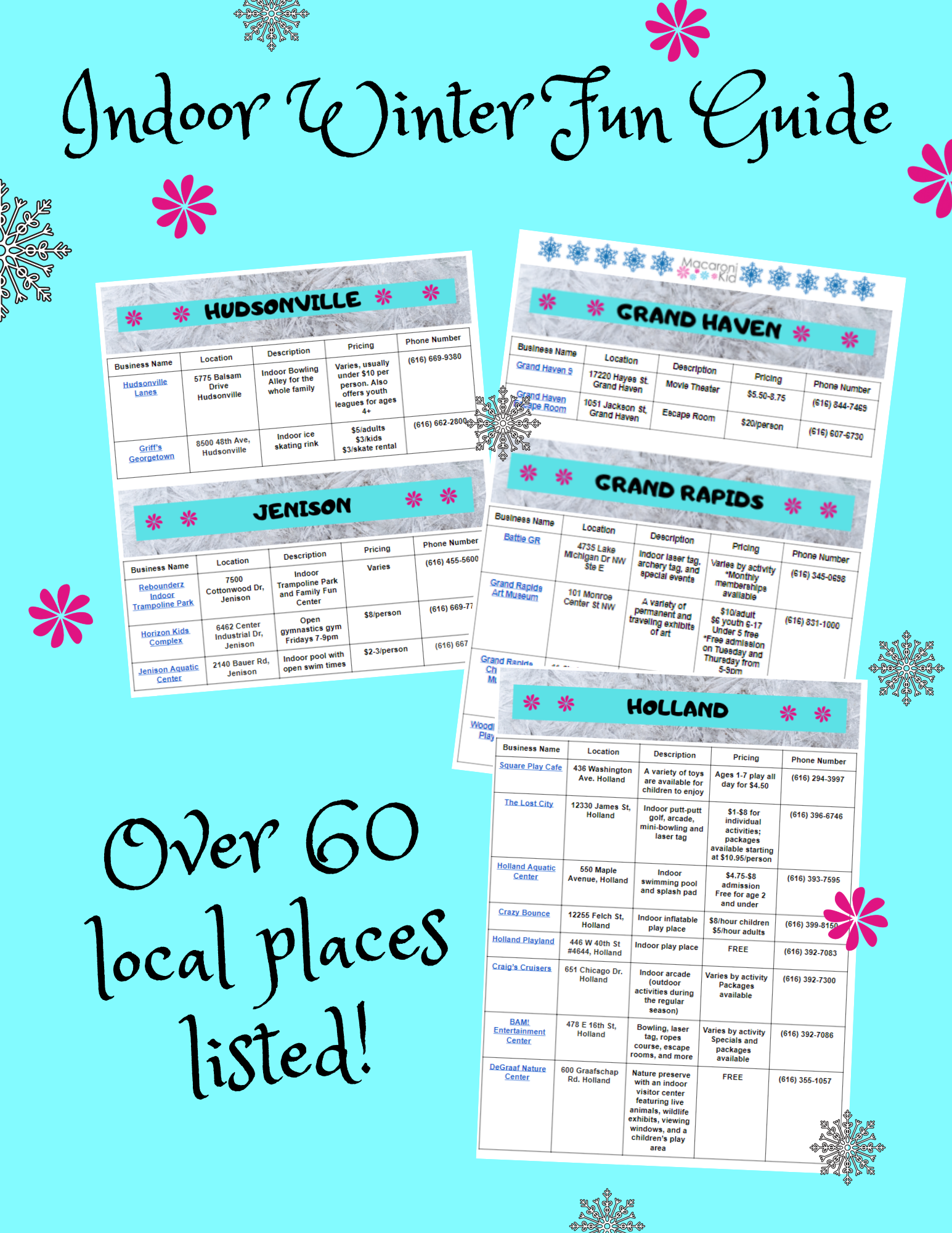 🌸 🌸 🌸 🌸 🌸 🌸
To stay IN THE KNOW, subscribe to our free weekly newsletter!
Each week, you will receive fresh new ideas of local family-friendly events.
Get social with us on Facebook too!
Macaroni Kid is a free weekly e-newsletter, online calendar, and website proudly serving families in the Grand Haven, Spring Lake, and Muskegon areas.
Do you have an event you want listed? Submit your information HERE!
Want to advertise your locally-owned business? Email us at sarahboucher@macaronikid.com